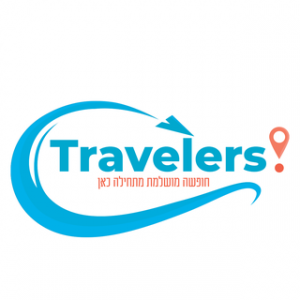 Travelers.co.il
New_york_times_square-vacation in New York City, Travelers.co.il
Travelers.co.il for your New York City vacation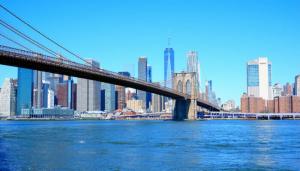 Travelers.co.il is a leading travel agency specializing in New York City vacations
Travels with experiences from Travelers.co.il. Discover a world of exploration and adventure!
NEW YORK CITY, NEW YORK, UNITED STATES., November 7, 2023 /EINPresswire.com/ — Travelers.co.il, a prominent name in the travel industry, is proud to announce the launch of an exclusive collection of travel experiences tailored to inspire the contemporary adventurer.
In an era characterized by a growing desire for travel, Travelers.co.il understands that the modern explorer seeks distinctive, authentic, and extraordinary experiences. The latest offerings are poised to redefine the essence of exploration:
Off-the-Beaten-Path Adventures: Journey to unconventional destinations and discover hidden gems, from the pristine wilderness of Patagonia to the heart of untamed Africa. These excursions emphasize sustainable and responsible travel, connecting travelers with local communities.
Cultural Immersion: Immerse travelers in diverse cultures with custom-tailored journeys offering profound insights, linguistic experiences, and authentic culinary encounters. These excursions involve homestays, local festivals, and hands-on activities, enabling connections with people from various walks of life.
Adventure and Wildlife: Seek exhilaration in pursuits such as hiking, biking, scuba diving, and safari expeditions, guided by seasoned experts. These experiences prioritize preserving the natural world and supporting wildlife conservation.
Wellness and Serenity: Rejuvenate the mind, body, and soul at wellness retreats in idyllic locations. Featuring yoga, meditation, spa rejuvenation, and holistic wellness regimens, these escapes prioritize well-being and offer travelers an opportunity to refresh in tranquil surroundings.
Culinary Expeditions: Savor global flavors with gastronomic odysseys exploring street food bazaars, gourmet dining destinations, and interactive cooking sessions led by local culinary artisans. These culinary experiences aim to promote local food culture and support small businesses.
Travelers.co.il, understand that every traveler is unique. Diverse selection of travel experiences is meticulously designed to be fully adaptable, allowing travelers to curate their ideal journey. A variety of pre-designed itineraries or collaborate with travel experts to create a personalized adventure.
About Travelers.co.il
With a legacy spanning over 7 years, https://www.travelers.co.il/en/ has firmly established itself as a trusted and visionary presence in the travel industry. The company's passion for exploration drives them, and they are dedicated to sharing this enthusiasm with travelers, providing them the opportunity to embark on extraordinary journeys.
Embark on the Next Adventure
Experience these exceptional travel experiences and redefine perception of travel. Visit our website to explore our range of travel adventures . Whether planning a solo adventure, a romantic getaway, or a family vacation, https://www.travelers.co.il/en/ offers the ideal journey for all.
LIRON KATALAN
Travelers.co.il
+972 73-776-6222
[email protected]
Article originally published on www.einpresswire.com as Travelers.co.il Unveiling Experiences for Today's Explorers